You have to give Google credit. It's no quitter. Despite pressure in the United States and Europe that might tell other companies to take a breath, Google took another in a series of steps to collect and leverage individuals' healthcare data. In a deal valued at $2.1 billion, the company has entered into a definitive agreement to acquire Fitbit, Inc., the maker of popular health-tracking device wearables.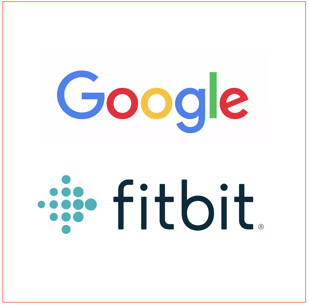 This deal is yet another one that challenges the conventional analysis of what might constitute an anticompetitive merger in the context of the digital economy. While the likelihood of higher prices is usually informed by applying fairly standard economic analysis of market concentration, the impact on competition of too much private data under the nearly exclusive control of too few commercial enterprises is much less well understood. This calls into question whether conventional analysis is up to the task of evaluating the competitive effects of Google's proposed acquisition.
As with just about any big-data project, or any invention for that matter, it's all good until it lands in the wrong hands. Google famously uses search data to forecast influenza outbreaks. That's good. In 2018 it was discovered that millions of Google account credentials were leaked. That's bad. But Google's harshest critics don't trust the tech titan no matter what it says about how carefully it will safeguard the data and how it will only help Fitbit in its quest to "make the world healthier."
Fitbit claims to have 28 million active users around the globe. The deal, which the parties hope to close in 2020, would help Google compete with wearables leader, Apple Inc., whose Apple Watch commands nearly 40% of the North American market, according to industry research firm Canalys. Fitbit is in second place, with 28%. Garmin has 8.4% and Samsung 6.7%.
But if the Fitbit customers interviewed by reporter Jennifer Elias of CNBC are typical, the move could backfire. They told her that if Google owns a health tracker they will look for what they considered to be more trustworthy alternatives, like Apple Watch.
The deal has already drawn the attention of the federal government. House Antitrust Subcommittee Chair David N. Cicilline (RI-01) has urged federal regulators to examine the acquisition immediately. Google's dominance is already under investigation by Congress, the Justice Department, and 50 U.S. states and territories, the congressman said. "By attempting this deal at this moment," Cicilline said, "Google is signaling that it will continue to flex and expand its power in spite of this immense scrutiny."
Cicilline clearly sees the connection between ownership of data and anticompetition. "Google's proposed acquisition of Fitbit would also give the company deep insights into Americans' most sensitive information—such as their health and location data—threatening to further entrench its market power online." He said the proposed deal is "a major test of antitrust enforcers' will and ability to enforce the law and halt anticompetitive concentrations of economic power."
Google's other recent forays in the health data market.
In September, the Mayo Clinic and Google announced a 10-year strategic partnership designed to "redefine how health care is delivered and accelerate the pace of health care innovation through digital technologies." Mayo said it would use advanced cloud computing, data analytics, machine learning and AI in its mission. "Such partnerships are increasingly common as tech behemoths like Apple, Google and Amazon move further into the lucrative space," reports Rebecca Pifer on HealthCareDrive.com. "Dozens of healthcare companies and groups host their data in Google Cloud, including the American Cancer Society, Cleveland Clinic, Doctor on Demand and Kaiser Permanente. Now, the digital colossus can add Mayo Clinic to that list."
In January 2019 Google purchased smartwatch intellectual property from watchmaker Fossil for $40 million. Details of the technology are being kept under wraps, but the strategic fit seems obvious.
The Wall Street Journal reported that Google is working with Ascension, a large nationwide non-profit healthcare system, to "collect and crunch the detailed personal-health information of millions of people across 21 states." The mission of "Project Nightingale," as it's called, is also to help diagnose illnesses and prescribe medications.
The Chicago Medical Center entered an agreement to share patient data with Google AI subsidiary DeepMind Health, with the objective of creating commercial health products. The deal sparked a lawsuit in federal court in Chicago, which plaintiffs have labeled "the greatest heist of consumer medical records in history." Personal medical data is "the most sensitive and intimate information in an individual's life," the suit says, "and its unauthorized disclosure is far more damaging to an individual's privacy." Google and the hospital say the suit should be dismissed because the data is protected as required by HIPAA and that the plaintiff, a former patient, has not proven that his identity was not revealed.
What's the effect of massive data stores on competition?
Google's acquisition of Fitbit might be considered competitively benign, or even "pro-competitive," were it not for Google's status as the dominant aggregator of consumer data and the access real-time health information about Fitbit's users Google would obtain. The deal will boost Google's ability to compete in the market for smart wearables against market-leader Apple, which has already embraced the burgeoning health technology sector as a priority. By contrast, Google has been less forthcoming about its ambitions in the sector, despite its recently announced joint venture with healthcare firm, Ascension, and the work by its health-focused subsidiary, Verily Life Sciences, in cardiovascular health and related conditions.
But with the announced acquisition of Fitbit, which has been working with health insurers and striking deals with firms and governments to monitor the health status of their personnel, Google would acquire the health information of millions of Fitbit's customers and the capacity to collect such data from millions more.
By what authority?
Combined with its enormous database of consumer data from its online search and advertising businesses, Google's access to Fitbit's personal health information about its users is raising alarm bells on Capitol Hill and among antitrust observers. Unfortunately, the questions competition authorities around the world will have to face have less to do with the traditional concerns over the expected impact of the deal on competitive market structure and performance than they do with the protection of users' privacy and the capacity of one company to aggregate so much sensitive personal information. The authorities first will have to decide whether privacy and data aggregation concerns are within the lawful brief of competition authorities in the first place and, if so, by what authority?
The mission of competition law has always been to act as a check on the aggregation of too much market power in too few hands. But access to sensitive personal data and the maintenance of giant databases of such data does not immediately signify market power, at least not in the way competition economics is used to looking at things. The standard in the U.S. for blocking a merger or acquisition is whether the transaction is likely substantially to lessen competition in a particular line of commerce. Well-understood economic theory informs the traditional inquiry into whether a merger is likely to lead to higher prices, coordinated effects, or the power to exclude rivals. But economics gives us little guidance on the relationship between the collection and maintenance of stores of personal data and the likely effect of such activities on competition. The Google/Fitbit deal could well pass muster under traditional standards for the analysis of post-merger market power yet still raise concerns that too much personal information could end up in too few hands.
The competition authorities should confront this question directly and avoid pretextual and ultimately political reasons to block the deal.
If the accretion of the additional capacity to collect and store health-related information about consumers resulting from the Fitbit acquisition poses a threat to competition, the authorities should be specific about how that comes about and should state expressly any assumptions or theory on which they rely to render such a judgement. The Google/Fitbit deal, therefore, is an excellent opportunity for the agencies to map out a paradigm in which to analyze the competitive effects of transactions that concentrate large stores of personal data. To do otherwise risks rendering antitrust enforcement a tool of political interests and repudiating the economic limiting principles that have guided the modern trajectory of competition law.
Edited by Tom Hagy for MoginRubin LLP.