Anticompetitive conduct and misleading advertising practices in the burgeoning biosimilars market – where nearly identical versions of bioilogics are made by different companies – have captured the attention of federal regulators. The U.S. Food and Drug Administration (FDA) and the Federal Trade Commission (FTC) have announced their joint commitment to promoting competition and pursuing biologic product makers that make false statements.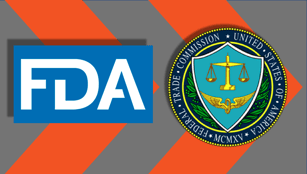 The agencies seek to improve patient access to biologics and to curb the prices consumers are charged for prescription medications. Their Feb. 3 statement emphasizes the increasing importance of biologics in the pharmaceutical sector, noting that it is the fastest growing and "one of the most expensive, segments of prescription medicine spending." Public and private insurers spent $125.5 billion on biologics in 2018 alone, the agencies said, adding that biosimilars typically launch with an initial list price that is 15% to 35% lower than their reference product.
"Biologics are essential to the treatment of many serious illnesses," said FTC Chairman Joseph Simons. "Practices in biologics markets are delaying the availability of biosimilar products, thereby depriving patients of the benefits of competition, including lower prices and increased innovation."
Although Congress created an abbreviated pathway for approving biosimilars by enacting the Biologics Price Competition and Innovation Act a decade ago, the FDA has approved 26 biosimilars to date, and only a few are on the market. Of the few biosimilars available to patients, adoption has been lagging due to the anticompetitive business practices in the biologics markets and the lack of physicians' familiarity with biosimilar products.
FDA Commissioner Stephen M. Hahn, M.D. said healthy competition is necessary to enable Americans to afford crucial medications.
The government's four-pronged approach:
Outreach and Education. The agencies will promote greater competition in biologic markets, which includes collaboration on future outreach efforts, such as the upcoming public workshop regarding competition in biologic markets on March 9, 2020, which will include representatives from industry, academia, and government. In addition, the FDA will develop materials for consumers and healthcare professionals about the safety and efficacy of biosimilars to support the utilization of the FDA-approved biosimilars.
Anticompetition Monitoring and Deterrence. The agencies will work together to identify and deter anticompetitive conduct by biologic manufacturers that prevents or impedes access to samples of the reference product necessary for the development of biologics, biosimilars, and interchangeable products from the prospective biosimilar applicant. This activity addresses the tactics used by drug manufacturers, as highlighted in the complaint recently filed by the FTC against Vyera Pharmaceuticals, alleging that the company restricted access to samples of Daraprim from competitors to unfairly delay the development of the drug's generic version.
Fighting False Claims. The FDA and FTC intend to take action, within their respective authorities, against false or misleading communications about biologics, including biosimilars. In particular, the agencies will enforce regulations prohibiting false or misleading comparisons between reference products and biosimilar products about their safety or efficacy in a way that deceives consumers and deters competition. The FDA will also address false or misleading communications that may affect public health.
Patent Settlement Scrutiny. The FTC will review patent settlement agreements involving biologics and biosimilars for antitrust violations. Biologic manufacturers are required by law to notify the FTC of patent settlement agreements with biosimilar manufacturers. Review of settlement agreements will allow the FTC to identify anticompetitive reverse-payment provisions that delay or block the introduction of lower-priced biosimilars. Reverse payments, or "pay-for-delay" settlements, involve a pharmaceutical company providing financial inducement to a potential biosimilar competitor to settle patent litigation concerning the reference biologic drug. The agencies will collaborate to ensure biosimilar development and uptake are not obstructed by other anticompetitive practices.
The FDA published draft guidance -- titled "Promotional Labeling and Advertising Considerations for Prescription Biological Reference and Biosimilar Products: Questions and Answers" -- to answer questions companies may have when developing promotional materials. For example, the FDA recommends that firms refer to a biosimilar product's labeling for reference product information and data.
With their announcement the FTC and FDA have demonstrated their commitment to combatting prevalent anticompetitive behavior and abuse of dominant positions in the biologics market.
They make it clear their objective is to foster competition to biologic reference products in order to reduce prescription prices, and that they will continue their scrutiny on perceived deceptive or unfair business practices in the industry.
Companies should consult antitrust counsel when engaging in business practices concerning biosimilar products, including entering into settlement agreements in patent litigation, developing advertising and promotional materials, and encountering issues with accessing samples of the reference biologics.
Edited by Tom Hagy for MoginRubin LLP.