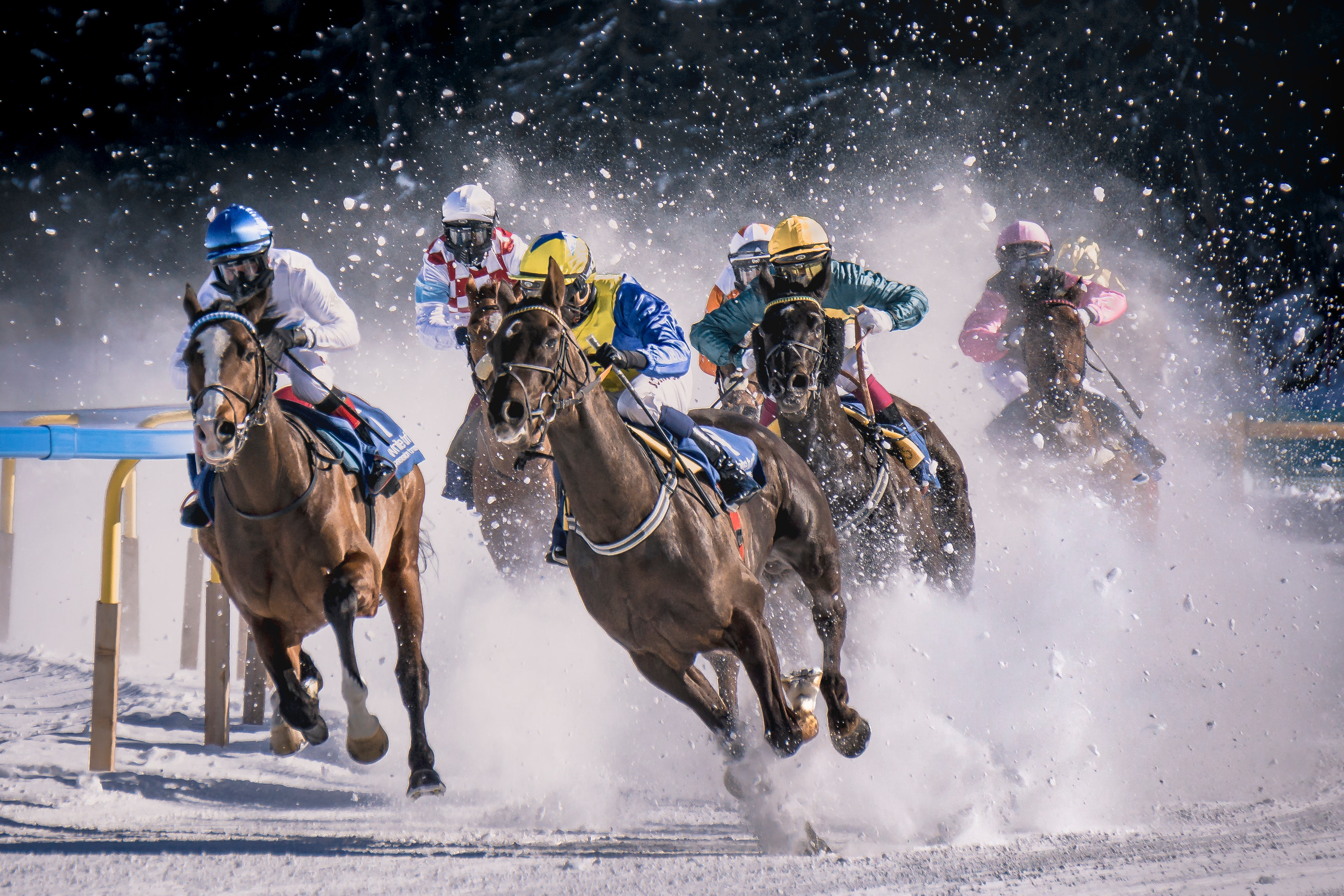 Photo by Pietro Mattia via Unsplash.
What entity gets oversight of the health and safety of thoroughbred racehorses? With seven horse deaths in the lead up to this year's Kentucky Derby, most agree the horse racing industry must do better. While fatal injuries have dropped from 2 per 1,000 starts in 2009, to 1.25 per 1,000 starts in 2022, doping scandals and life-ending injuries remain prevalent year after year. Just look the record and recent suspension of controversial trainer Bob Baffert. This bombastic horseman is one of the winningest of all time with more than 3,000 wins, but he also tops the list of trainers with the most horse deaths.
In 2020, Congress created a federal authority called the Horseracing Integrity and Safety Authority (HISA) and granted it the power to create and enforce national racetrack safety and medication controls with oversight by the Federal Trade Commission. But its legitimacy and constitutionality has been called into question and the resulting litigation has left industry watchers confused and alarmed.
Preferring state-based regulations, the National Horsemen's Benevolent and Protective Society (NHBPA), the State of Texas, the Texas Racing Commission, and multiple Horsemen's Benevolent and Protective Society chapters in other states joined forces in filing a complaint against HISA in March 2021 in the Northern District of Texas. They said creating the body was a violation of constitutional prohibitions against delegating legislative authority to private entities and a violation of due process.
U.S. Judge James Wesley Hendrix dismissed the private nondelegation and due process claims in April 2022, writing that the "creation of a private regulator is constitutional because its rules and sanctions can be vetoed by the FTC." That ruling was reversed eight months later by the Fifth Circuit U.S. Court of Appeals which wrote that HISA was "facially unconstitutional." A "cardinal constitutional principle is that federal power can be wielded only by the federal government," the appeals court wrote. Private entities can wield such power, but "only if they are subordinate to an agency." The panel found that because HISA had final say over its programs, it was not subordinate to the FTC.
"While acknowledging the Authority's 'sweeping' power, the district court thought it was balanced by the FTC's 'equally' sweeping oversight. Not so," the Fifth Circuit wrote. "HISA restricts FTC review of the Authority's proposed rules. If those rules are 'consistent' with HISA's broad principles, the FTC must approve them. And even if it finds inconsistency, the FTC can only suggest changes. What's more, the FTC concedes it cannot review the Authority's policy choices. When the public has disagreed with those policies, the FTC has refused any review and instead told the public to "engag[e] with the Authority. An agency does not have meaningful oversight if it does not write the rules, cannot change them, and cannot second-guess their substance." (National Horsemen's v. Jerry Black, FTC, et al., No. 22-10387, 5th Cir., Nov. 18, 2022.)
After the Fifth Circuit handed down its opinion, Congress amended the Act to give the FTC full power over the Authority's regulations.
"An agency does not have meaningful oversight if it does not write the rules, cannot change them, and cannot second-guess their substance."
The case then went back to trial on April 26 before Judge Hendrix, and it was fast-tracked. It then included allegations of industry collusion and lack of transparency, but because Plaintiffs requested expedited discovery, the court denied Plaintiffs' additional discovery into HISA's financing and meeting minutes.
HISA has come under fire for lack of transparency since its inception in late 2020, when provisions for its creation were added to a COVID-19 relief package. The Authority operates like a private corporation and elected Lisa Lazarus as their CEO, who said in an August 2022 speech that transparency was both a "fundamental building block of the reforms and how we need to operate as an organization." She also noted that the cost of defending constitutional challenges had reached $1.8 million.
Despite its advocation for transparency, the plaintiffs believe HISA is anything but, and that its actions demonstrate it is not qualified to act as a governmental entity. In their motion to compel discovery, Plaintiffs said the documents they sought should already be publicly available under various laws: meeting minutes as required by the federal Sunshine Act; medications and racetrack safety records under the Federal Advisory Committee Act; and financial data as required by the Digital Accountability and Transparency Act of 2014.
Plaintiffs suspected loans supporting HISA came from other organizations within the horse racing industry -- "evidence that a cabal of elite figures in industry" is behind the body. They intended to prove at trial that HISA used its power to regulate their competitors; that disclosures of creditors and details of the loans would reveal that all loans supporting HISA came from other industry organizations – not commercial banks. But Judge Hendrix denied the plaintiffs' motion to compel, noting their "multiple requests" for expedited review.
On May 4, Judge Hendrix ruled again in favor of HISA and the government, saying Congress remedied the constitutional deficiencies of the Act, in part by emphasizing that HISA will be supervised by the FTC. The act "explicitly protects against self-interest through structural safeguards while preserving representation in the Authority," the court noted.[1] The case is now headed, yet again, to the Fifth Circuit.
Regardless of whether it is the federal government through HISA or the states at a more local level that is charged with this important task, transparency is key. Speaking from the perspective of a competition law attorney and thoroughbred horse owner, industry watchers and horse lovers want -- no, need -- to know that a horse's welfare is in the hands of people who value the health and welfare of the animals. Lastly, the integrity of sport and in turn its popularity is put at risk when winning horses later show a positive drug test.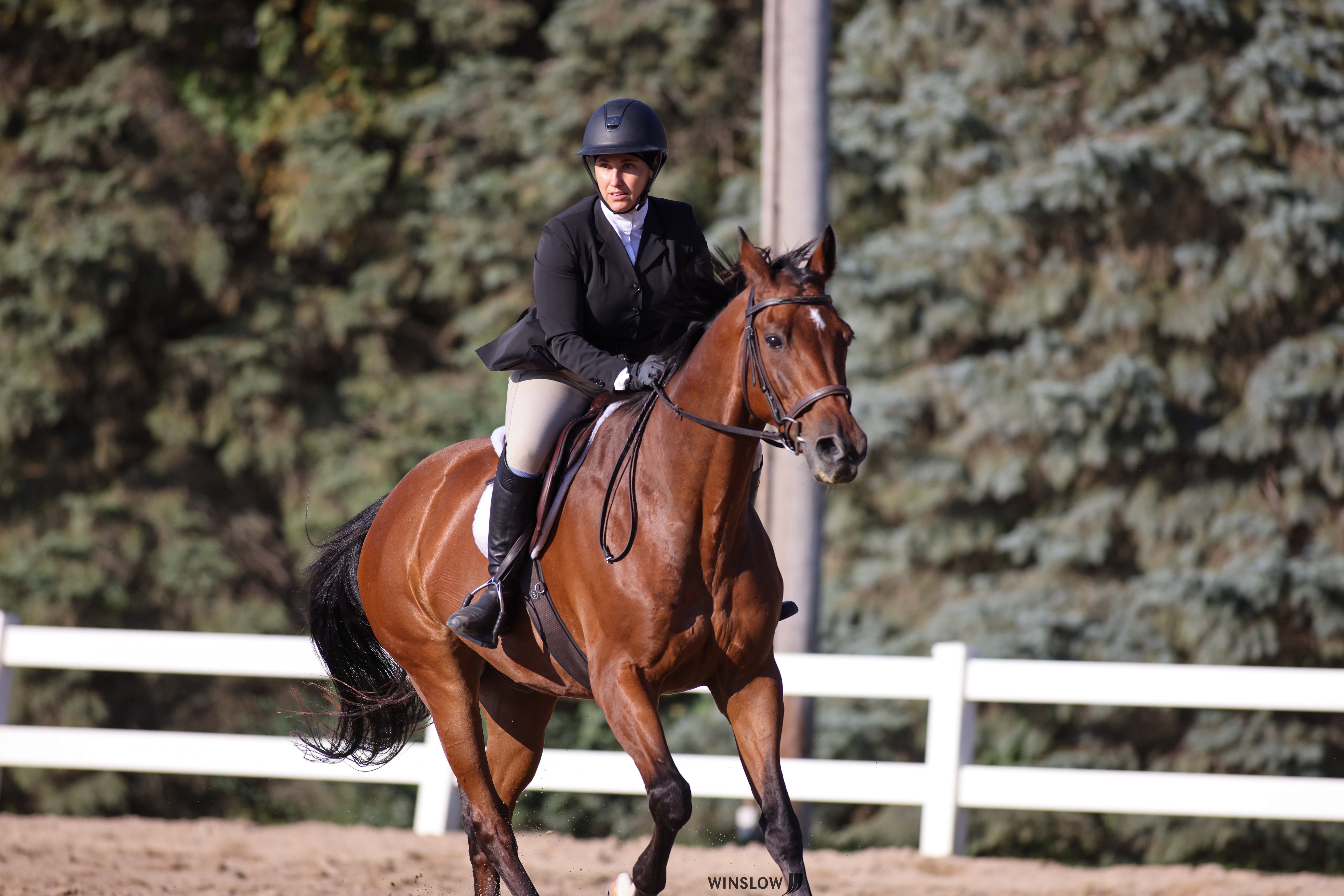 In addition to being a competition law attorney, Kristy Greenberg is an amateur competitor in the hunter/jumper disciplines, seen here riding her beloved horse, Tucker.
[1] The opinion was applied both to the National Horsemen's case and a case involving the same issue brought by Global Gaming LSP, Gulf Coast Racing LLC, and others against HISA and the FTC.
Edited by Tom Hagy for MoginRubin LLP.