The Justice Department's Antitrust Division is investigating the PGA Tour for potentially anticompetitive conduct, the Wall Street Journal was first to report. Specifically, the DOJ is investigating conduct related to the PGA Tour's suspension of all members who compete on the rival LIV Golf Tour – a new series of eight invitational tournaments largely funded by Saudi Arabia's Public Investment Fund. This wealthy backer has lured several top golfers away from the PGA Tour through guaranteed compensation packages for players (opposed to non-guaranteed compensation based on finish) and record high prize pools.
The third installment of the LIV Golf tournament begins this week on July 29th at Trump National Golf Club in Bedminster, New Jersey, less than 50 miles west of New York City. The inaugural event took place at the Centurion Club near London in June. The second multi-day event started on June 30 at Pumpkin Ridge Golf Club in Portland, Oregon.
PGA Tour takes a hardline stance against the LIV Tour.
Shortly after the new tour was announced, the PGA Tour made clear it would suspend any player competing in LIV events. The PGA Tour has the right to do this under its bylaws, which require players to obtain permission to compete in rival events if the PGA Tour has an event scheduled for the same week.
The PGA Tour then made good on those threats, suspending or accepting the resignation of all PGA Tour players who have competed in either of the first two LIV events. This group included major champions and some of golf's most popular players, including Phil Mickelson, Bryson Dechambeau, and Dustin Johnson.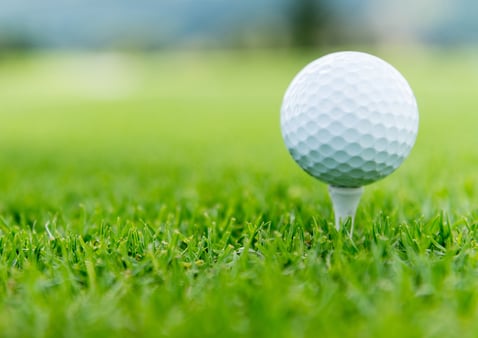 In a June 9 memo, Jay Monahan, PGA Tour commissioner, told members that the organization was following regulations "from start to finish" in suspending the players. Monahan wrote that these players "decided to turn their backs on the PGA Tour by willfully violating a regulation." Monahan explained they would not be eligible to participate in any PGA sanctioned contests because the players either did not receive the "conflicting event and media rights releases," as is required, the memo explained.
Commissioner Monahan promised transparency in dealing with the blacklisted players going forward and in answering questions about their future with the organization. "These players have made their choice for their own financial-based reasons. But they can't demand the same PGA Tour membership benefits, considerations, opportunities, and platform as you [remaining members]. That expectation disrespects you, our fans, and our partners."
Tiger Woods, who reportedly turned down nearly a billion dollars to join the LIV Tour, told reporters recently that he agreed with the suspensions and that he believed those joining the LIV Tour "turned their back" on an organization and system that has allowed them to reach such a position of financial power.
But while the PGA Tour has retained support from its biggest stars and sponsors, it faces another hurdle: an investigation by the DOJ concerning whether its actions violated antitrust laws.
Does the PGA Tour have an antitrust problem?
Occasionally, it is difficult to comprehend why the DOJ opens an investigation. This is one of those instances. While the PGA Tour was a monopolist in the market for top tier golf talent, it no longer appears to be (or is a much weaker monopolist) given the number of high-ranking golfers who have migrated to the LIV Tour in just its first few months of operation. This quick proliferation of the LIV Tour also demonstrates the PGA Tour may lack sufficient market power to block entry or expansion by rival tours.
Moreover, the PGA Tour's challenged conduct is akin to enforcing an employment exclusivity agreement, i.e., it is preventing players from playing for/working for multiple tours at the same time. These clauses are ubiquitous in employment contracts. They also do not restrain competition to the same degree as things like non-compete agreements because players subject to an exclusivity agreement can join any tour they wish – they just cannot compete on multiple tours at the same time if those tours include the PGA Tour.
Finally, the PGA Tour's conduct does not fit neatly into any existing antitrust theory. For example, the PGA Tour's conduct is not an unlawful "refusal to deal" because this theory requires a prior profitable course of dealing between the parties. The PGA Tour and LIV Golf have never had such a relationship. Although challenged conduct need not fit into a pre-ordained antitrust theory to be unlawful, both the DOJ and courts are much more willing to condemn actions that do.
There is always the chance the DOJ uncovers some additional misconduct during their investigation such as concerted action between the PGA Tour and the DP World Tour (its European/Asian counterpart) to eliminate competition from the LIV Tour. However, absent new revelations, the PGA Tour appears likely to be unscathed by the DOJ's investigation.
Edited by Tom Hagy for MoginRubin LLP.