California Gov. Gavin Newsom has signed AB 824, known as the "Pay-for-Delay" bill, blocking pharmaceutical companies from paying generic drug makers to not develop and bring lower-cost medicines to market. The law makes these so-called "reverse payment" settlements of patent disputes – which the Federal Trade Commission says cost consumers $3.5 billion a year – "presumptively anticompetitive."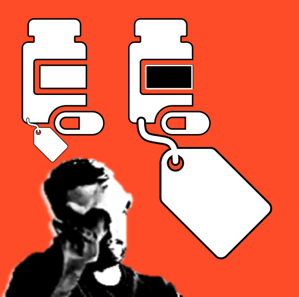 The new law provides that an agreement resolving a patent infringement claim is anticompetitive if the generic drug or biosimilar drug makers receive anything of value from the brand name company that's claiming infringement, and if the generic maker agrees to slow-walk or stop research, development, manufacture, marketing, or sales of a generic product for any period of time. Exceptions are made in cases in which an agreement promotes competition.
The state Attorney General is authorized to seek civil penalties within four years of any violations of the law. Other remedies would be available under California's Cartwright Act, Unfair Practices Act, or unfair competition laws.
Sidestepping Competition
The FTC has prosecuted brand name and generic drug companies and has sued to stop these reverse payment agreements which allow drug companies to "sidestep competition." Earlier this year, for example, the FTC announced a global settlement of three separate federal antitrust lawsuits involving subsidiaries of pharmaceutical manufacturer Teva Pharmaceuticals Industries Ltd.
In one of the cases, Teva's Cephalon company paid four generic drug manufacturers $200 million to back off on their plans to sell a generic version of Cephalon's Provigil, a medication used to treat excessive sleepiness caused by sleep apnea, narcolepsy, or shift-work sleep disorder. Teva, which was able to delay the generic version for six years, agreed in its settlement to create a $25 million consumer fund and pay $69 million plus another $200,000 to cover the state's legal fees. Teva was also barred from engaging in reverse-payment patent settlement agreements for 10 years.
In another instance, the FTC announced the settlement of its case against Endo Pharmaceuticals Inc., which paid Impax Laboratories $112 million not to go to market with a competing generic version of Endo's Opana ER – a pain reliever in the opioid family.
Collusive Arrangements
Attorney General Xavier Becerra, AB 824's sponsor, wrote that these kinds of pay-for-delay agreements are "collusive arrangements between brand-name drug companies and rival drug manufacturers" that allow the companies to charge monopolistic prices. "Pay-for-delay agreements hurt consumers twice – once by delaying the introduction of an equivalent generic drug that is almost always cheaper than the brand name and second by stifling additional competition because we know that when multiple manufacturers of generic drugs compete with each other, prices can be up to 90% less than what the brand name drug cost originally," Becerra wrote.
Supporters of the bill included Health Access of California, the California Labor Federation, and the Small Business Majority. Another supporter, the California Public Interest Research Group, said brand-name drugs cost an average of 10 times and sometimes 33 times more than generics, adding that brand-name companies make billions in sales while generics are delayed.
All Those Opposed
The Association for Accessible Medicines (AAM) opposed the bill, saying it "penalizes procompetitive patent settlements that significantly expedite generic and biosimilar access." Besides, the group argued, a federal framework already exists to review patent settlements, citing FTC v. Actavis, the 2013 decision in which the Supreme Court held that a brand drug manufacturer's reverse payment to a generic competitor to settle patent litigation can violate the antitrust laws. The Supreme Court refused to call these agreements presumptively unlawful, instead saying the FTC had to prove its case as it would in any other "rule of reason" cases. The likelihood that a pay-to-delay settlement would have anticompetitive effects "depend[s] on its size, its scale in relation to the payor's anticipated future litigation costs, its independence from other services for which it might represent payment, and the lack of any other convincing justification," the Supreme Court ruled.
The pro-industry pro-tort reform Civil Justice Association of California called the bill "an enhanced, steroid infused codification" of the California Supreme Court's 2015 decision in In re Cipro, which followed the U.S. Supreme Court's FTC v. Actavis ruling.
Biopharmaceutical company Biocon opposed the bill for, it said, replacing the FTC with the State of California in the commission's role as prosecutor of anticompetitive conduct.
The FTC's Competition Bureau has been keeping track of the effectiveness of the Supreme Court's FTC v. Actavis decision. In May 2019, FTC Chairman Joe Simons announced: "The data are clear: the Supreme Court's Actavis decision has significantly reduced the kinds of reverse payment agreements that are most likely to impede generic entry and harm consumers."
Commentary
There is simply no legitimate procompetitive justification for pay-for-delay settlements. They are explicit agreements between competitors to restrain competition and serve only to keep pharmaceutical prices unnecessarily high in this country.

Jennifer M. Oliver &Timothy LaComb
According to FTC data, pay-for-delay settlements cost consumers billions of dollars per year.
AB 824 simply aligns the law with the reality of this burden on the consumer, creating a presumption that such settlements are anticompetitive and requiring the settling parties to demonstrate why this is not the case. In fact, AB 824 essentially codifies the rule the FTC argued should govern pay-for-delay settlements in Actavis.
Critics of the law will challenge its legality, including its constitutionality under the dormant commerce clause. And while it may not withstand these legal challenges, AB 824 is an encouraging sign that lawmakers are beginning to understand the negative impact that pay-for-delay settlements have on competition in the pharmaceutical industry. We hope more states follow suit.
Edited by Tom Hagy for MoginRubin LLP. Photo of "worried man" by Nik Shuliahin via Upsplash.