Now it's the direct purchasers of one of the nation's most delicious and protein-rich commodities -- beef. The purchasers claim in a new class action complaint that the country's largest meatpackers conspired to reduce the capacity of their slaughter and packing plants in order to pay less on one end of the supply chain so they could raise prices on the other.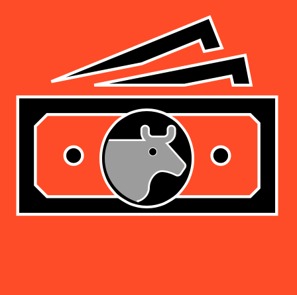 Some of the Big Beef defendants are also defendants in on-going price fixing and supply manipulation cases pending against Big Chicken and Big Pork. Perhaps Big Meat views supply manipulation as the new black for collusive profit-taking.
Pacific Agri-Products, Inc. – "distributors and exporters of quality food products" – filed suit on Oct. 16 in U.S. District Court for the District of Minnesota against JBS USA Food Company Holdings, JBS S.A., Swift Beef Company, JBS Packerland, Inc., Tyson Foods, Inc., Tyson Fresh Meats, Inc., Cargill, Inc., Cargill Meat Solutions Corporation, National Beef Packing Company, and Marfrig Global Foods S.A. – aka Big Beef (Pacific Agri-Products, Inc. v. JBS, et al., D. Minn, No. 0:19-CV-02720, Oct. 16, 2019).
[Editor's Note: The complaint was filed by attorneys at Gustafson Gluek PLLC and Cotchette, Pitre & McCarthy LLP. Among the attorneys joining to represent plaintiffs are Daniel J. Mogin and Jennifer M. Oliver of MoginRubin LLP. Also, read the June 22 MoginRubin Blog post, Consumers, Ranchers Allege Cartel in Beef Industry, for more information about previous cases.]
The defendants are the largest meatpacking companies in the world. They are the leading processors of millions of pounds of boxed beef annually – a product created by combining various cuts from the animal – and produce more than 80% of the beef supplied to wholesalers. All of that means Big Beef collectively controls a crucial link in the distribution chain, the complaint states, something they have exploited.
The industry is highly concentrated and demand for the product is relatively unaffected by price changes. Since it can cost as much as $350 million and take more than two years to construct a licensed meat packing plant, the barriers to entry are extremely high.
Underutilization of Declining Capacity
According to Pacific Agri-Products the defendants agreed and "publicly signaled" to one another to reduce slaughter volumes by closing or idling plants and halting any plans for expansion.
To illustrate how the industry cut capacity, the complaint lists a number of plant closings and operational reductions.
Cargile idled a major Plainview, Texas, plant in 2013, a facility that was estimated to represent nearly 4% of the entire U.S. beef industry capacity.
A month later Tyson trimmed production at one of its plants despite reporting to shareholders that it was increasing production to meet increasing demand.
Shortly afterwards JBS purchased an idle plant in Idaho but has yet to open it.
In 2014 National Beef shut down a California plant and Cargill shuttered one in Milwaukee.
In 2015 JBS closed six plants and Tyson closed one in Iowa.
During this period the companies reported historically high prices, low production, and adequate supply. "Collectively, these closures reduced the industry's annual slaughter capacity by millions of cattle per year," the complaint says, resulting in underutilization of declining capacity.
The complaint includes direct quotes from executives on numerous corporate earnings calls. This theme was clear: executives saw reducing capacity as a great way to improve margins. The tactic worked, although cattle ranchers and consumers, and now wholesalers, say it came at their expense. Tyson and JBS enjoyed record profits in 2017 and 2018. They attributed this good fortune to their "visibility" into the beef cattle segment of the supply chain.
Margin, Not Market Share
Some of the Big Beef defendants are also defendants in on-going price fixing and supply manipulation cases pending against Big Chicken and Big Pork. Perhaps Big Meat views supply manipulation as the new black for collusive profit-taking.

-Dan Mogin
Other public statements included one from a Tyson executive who told shareholders during a May 2014 earnings call that it was not even trying to compete for more business. "It is important to remember that we'll continue to run our Beef business for margin not market share," the executive reportedly said.
The complaint paints a picture of a cozy industry. The companies and their executives know each other well, engaging one another frequently at industry conferences and association meetings.
These tight relationships enabled their collusive arrangement which artificially caused an increase in the spread between the price of fed cattle and the price of beef, the complaint says. Also called the "beef spread," the plaintiffs point out that the per-pound cattle and beef prices historically stayed within 20-to-40 cents of each other. Starting in 2015 that gap started to accelerate, widening to 69 cents in January 2019.
Pacific Agri-Products is suing on behalf of itself and all individuals or organizations that purchased beef directly from the defendants. The class period starts as early as Jan. 1, 2015 and continues today. Citing violations of the Sherman Act and the Clayton Act, the plaintiff seeks treble damages, costs and attorney fees for the class, and an order enjoining "Defendants and their co-conspirators" from further violating antitrust laws.
Edited by Tom Hagy for MoginRubin LLP