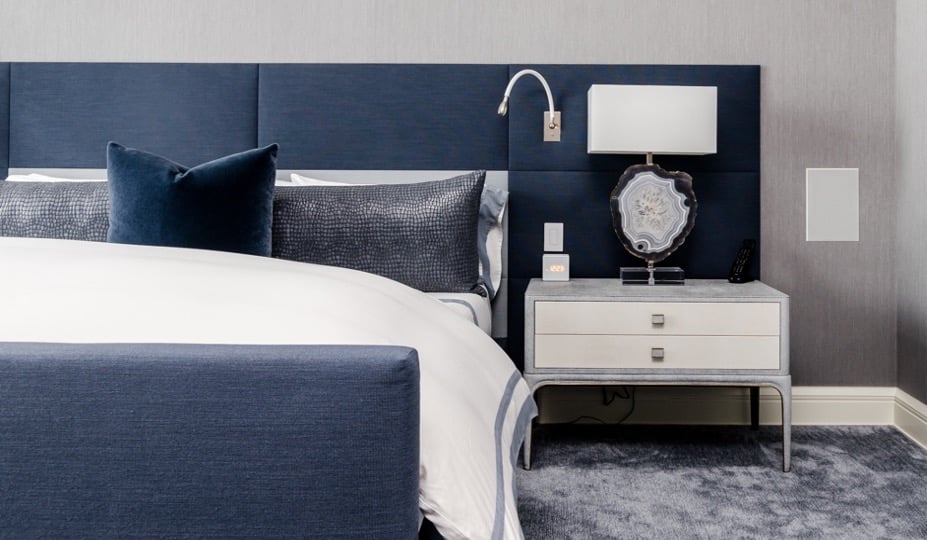 In a deal announced on May 9, Tempur Sealy International, Inc., the world's largest mattress manufacturer, has agreed to acquire Houston-based Mattress Firm Group, Inc., the largest U.S. brick-and-mortar bedding retailer, with more than 2,300 locations and a robust e-commerce platform. The companies hope to finalize the $40 billion deal in the second half of 2024.
Following pre-merger notification of the deal last October, the FTC is reportedly taking a deep dive into the mattress industry to assess whether the transaction is likely to harm competition. The depth of the investigation itself signals a departure from the antitrust agencies' traditional approach to "vertical" mergers in which firms in the same industry but in non-overlapping market segments (such as manufacturing and retailing the same product category) benefit from a soft presumption of legality. Customarily, vertical integration was perceived to be benign, if not somehow "efficiency enhancing."
Whatever the merits of applying such leniency to traditional supply chains of widgets, it does not serve competition policy well in an economy dominated by technology-driven platforms that serve several enormous groups of customers at once. In today's markets, non-overlapping vertical arrangements can severely affect whether rival firms can gain access to inputs, markets, or prospective customers.
Evidence of the FTC's awareness of the potential for vertical mergers to cause competitive harm abounds. On September 15, 2021, the FTC withdrew the FTC/Department of Justice 2020 Vertical Merger Guidelines and Commentary. The Commission's majority said that the 2020 Guidelines included a "flawed discussion of the purported procompetitive benefits (i.e., efficiencies) of vertical mergers, especially its treatment of the elimination of double marginalization" and by failing to address "increasing levels of consolidation across the economy."
Mattresses and Widgets
A course correction is borne out by the Commission's recent challenges to several proposed vertical mergers, including Nvidia Corp.'s attempted acquisition of Arm Ltd., Lockheed Martin Corporation's attempted acquisition of Aerojet Rocketdyne Holdings, Inc., Microsoft Corp.'s acquisition of Activision Blizzard Inc., and Illumina, Inc.'s acquisition of GRAIL, Inc. After the parties abandoned the Nvidia/Arm acquisition, the FTC's press release was effusive: "This result is particularly significant because it represents the first abandonment of a litigated vertical merger in many years," the Commission said.
Enter the Tempur Sealy/Mattress Firm transaction, a vertical acquisition in a product category whose markets resemble widgets more than online merchandising or payment networks. Tempur Sealy became the world's largest mattress manufacturer in 2012, when Tempur-Pedic acquired Sealey Corp. for $1.3 billion. The company currently earns revenues of $5 billion a year, almost a third of the $17 billion U.S. mattress market. Mattress Firm, the largest mattress retailer in the U.S. with annual revenues of $2.5 billion a year, has been owned since 2016 by German retail holding company Steinhoff International Holdings NV. The firm filed for Chapter 11 bankruptcy protection in October 2018, but quickly emerged the following month after closing 700 stores.
The merging parties are no strangers to one another, having engaged in a commercial relationship for the past 35 years. In 2017, Tempur Sealy sued Mattress Firm for selling mattresses that infringed on the Tempur-Pedic line-up, but in 2019, after its emergence from bankruptcy, Mattress Firm and Tempur Sealy struck a long-term partnership agreement. A merger of the two firms has been under discussion in one form or another for most of the past decade.
Public statements by the parties stress the complementarity of the deal, which they describe as combining "Tempur Sealy's extensive product development and manufacturing capabilities with vertically integrated retail." The merged entity will end up with about 3,000 retail stores, 30 e-commerce platforms, 71 manufacturing facilities, and 4 R&D facilities around the world. It is the kind of combination of complementary businesses that not long ago might not have even earned a Second Request from the antitrust agencies.
The FTC, which at least since last December has been investigating the potential effects on the mattress industry of a merger between the two market leaders, issued a Second Request earlier this month. By February, the Commission had already interviewed executives from the top 20 mattress manufacturers, according to a report in Furniture Today (February 2, 2023).
Disruptors and Goliaths
The FTC is likely to discover a large and growing global industry undergoing significant changes in how mattresses are designed, marketed, and sold in reaction to changing consumer preferences.
Several online mattress-in-a-box companies have disrupted the industry. Today, nearly half of all consumers purchases are online. They will also find fairly low barriers to entry into both brick-and-mortar and online retailing and mattress manufacturing. Their review of the Tempur Sealy/Mattress Firm transaction will also encounter two players in the market with a long history of cooperation.
With 20 manufacturers significant enough to interview, the Commission would appear to be faced with a fairly competitive market – one in which little or no foreclosure of rivals to the ability to obtain inputs or the availability of channels of distribution to reach consumers will result from the proposed transaction. Additional competitive pressure comes from Amazon, which began selling its own mattresses in 2018 as part of the Amazon Essentials line, and Walmart, which introduced its own mattress-in-box brand, Allswell, available online and in stores.
On balance, the acquisition of Mattress Firm by Tempur Sealy would not appear to raise significant antitrust issues. A challenge to this transaction by the FTC may be a vertical bridge too far. That is no doubt the assessment reached by Scott Thompson, chairman and CEO of Tempur Sealy, who expressed confidence in clearing the FTC's antitrust review, "either in the traditional sense or through litigation."
Editing by Tom Hagy. Photo by Chastity Cortijo on Unsplash