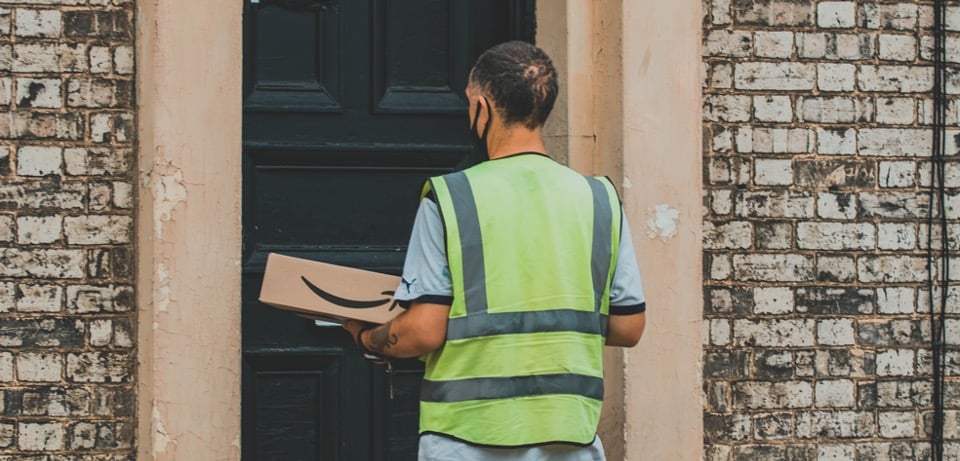 Photo by Super Straho on Unsplash
For the second time in a year, Amazon lost its bid to toss an antitrust action brought by online consumers challenging Amazon's rules preventing third-party sellers from offering lower prices on rival platforms. While U.S. District Judge Richard A. Jones dismissed the state and federal per se claims, he refused to throw out the majority of federal antitrust claims.
Amazon Allegedly Increases Prices on Non-Amazon Platforms
According to the plaintiffs, Amazon requires third-party sellers to agree to not offer lower prices when selling on rival platforms. But the sale price on Amazon includes fees that are substantially higher than those charged by other platforms. This means third-party sellers could (and presumably would) charge less and generate the same profit when selling on rival platforms but-for Amazon's rules. As a result, consumers purchasing through rival platforms pay an artificially high price for goods subject to these restrictions.
Amazon moved to dismiss the First Amended Complaint in fall of 2020. After roughly sixteen months, the Court dismissed the Section 1 per se claim and the state law claims with leave to amend but otherwise denied the motion. The plaintiffs filed the Second Amended Complaint in April 2022, which Amazon again moved to dismiss in its entirety.
The Court Upholds the Majority of Claims
In a refreshing decision, the Court actually focused on the allegations as pleaded (opposed to Amazon's version), accepted the allegations as true, made all reasonable inferences in the plaintiffs' favor, and viewed the evidence in its totality rather than piecemeal, i.e., it correctly applied antitrust pleading standards. While these principles are well-established in antitrust jurisprudence, they have proved difficult for some courts post-Twombly. A number of judges have dismissed antitrust claims at the pleading stage after crediting defendants' versions of facts and/or deciding factual disputes in defendants' favor. And a number of these improper dismissals have been affirmed by appellate courts that are unconcerned with maintaining the integrity of the process.
For example, Amazon argued the plaintiffs lacked antitrust standing (a prudential doctrine limiting who can bring private antitrust actions) because they relied on an "umbrella" theory of damages, which the Ninth Circuit has not adopted. Under this theory, a conspiracy increases the market price for a good so that even non-conspirator sellers operate under the "umbrella" of non-competitive market conditions and set artificially high prices. But, as the Court correctly held, the plaintiffs here did not rely on an umbrella theory because they alleged they purchased directly from unwitting co-conspirators.
Likewise, Amazon argued the plaintiffs lacked antitrust standing for their Section 2 conspiracy to monopolize claims because they relied on a "shared monopoly" theory. Under this theory, multiple entities conspire to create and share monopoly power. And because Section 2 is concerned with domination by a single entity, the Ninth Circuit has held Section 2 claims cannot be based on this theory. But, again, the Court called out Amazon for misstating the facts, explaining the plaintiffs actually alleged Amazon forced the co-conspirators help create and maintain Amazon's monopoly.
Finally, Amazon challenged whether the plaintiffs adequately pleaded market power and anticompetitive effects for its Section 1 and 2 claims. But the Court rejected these arguments as well because the allegations, when accepted as true with all reasonable inferences made in the plaintiffs' favor, were sufficient to plead these elements. Moreover, the Court refused to engage in Amazon's fact-based arguments at the pleading stage.
Amazon is Now Facing Discovery in Multiple Courts
While largely expected, the Court's decision is significant because Amazon will now have to provide discovery regarding the competition issues raised in this action. The same appears true in the state case brought by California Attorney General Rob Bonta, which alleged Amazon violated the Cartwright Act (California's antitrust statute) based on similar allegations. On March 15th, the presiding judge in that case issued a tentative ruling that indicated Amazon's demurrer (essentially a motion to dismiss in California state court) would be denied. Hopefully, the discovery provided in these actions will provide a more detailed understanding of why Amazon enacted the challenged rules and whether it knew or intended for these rules to harm rival retail platforms.